Wallpaper Changer and Screen Saver
MuralPix Wallpaper Changer is a program which automatically creates Windows wallpapers (background images) from selected JPEG images and changes them in specified period of time.
Whether you have a digital camera (and a growing archive of photos on your hard disk) or an archive of images downloaded from internet, MuralPix may be an excellent tool for you to enjoy your photos while you are working and to make the humdrum Windows desktop nice-looking and permanently changing.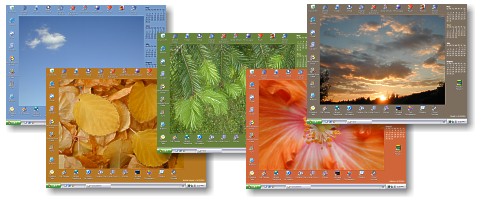 MuralPix Screen Saver makes a slide show from your images when you do not touch the PC for specified preriod of time. Images are changed with various transition effects.
MuralPix is distributed as a freeware, so you can use it free of charge (this applies for personal use only).
---
Check also our freeware program Image Timestamp Modifier for JPEG Files.